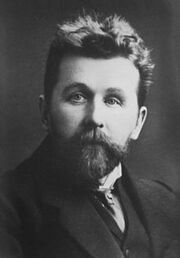 Sweet and innocent, this charming little piece is a joy to play. Students will encounter various articulations, dramatic pauses, and numerous accidentals. Making up a story to accompany the piece may help young pianists to capture more of its personality. The repeated notes may be a challenge, depending on the chosen tempo.
Publisher Information
Edit
Dew Drops, Opus 127a is available through Hal Leonard Co.
http://www.halleonard.com/product/viewproduct.do?itemid=49003646&lid=1&keywords=dew%20drops&subsiteid=1&
Caroline Krause, Iowa Center for Research by Undergraduates Fellow
Ad blocker interference detected!
Wikia is a free-to-use site that makes money from advertising. We have a modified experience for viewers using ad blockers

Wikia is not accessible if you've made further modifications. Remove the custom ad blocker rule(s) and the page will load as expected.