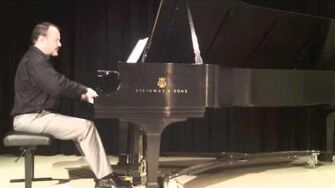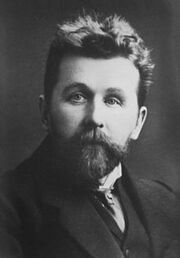 This adorable piece quickly endears itself to teachers and students alike. Both hands are quite lively; fast moving eighth notes abound. Paying attention to the articulation, especially the staccatos and two-note slurs, is crucial for capturing the mischievous spirit. Dynamics are also important since they help differentiate the sections of the piece. Students should make sure to voice the thirds and fifths in the right hand.
Publisher Information
Edit
Dew Drops, Opus 127a is available through Hal Leonard Co.
http://www.halleonard.com/product/viewproduct.do?itemid=49003646&lid=1&keywords=dew%20drops&subsiteid=1&
Caroline Krause, Iowa Center for Research by Undergraduates Fellow
Ad blocker interference detected!
Wikia is a free-to-use site that makes money from advertising. We have a modified experience for viewers using ad blockers

Wikia is not accessible if you've made further modifications. Remove the custom ad blocker rule(s) and the page will load as expected.