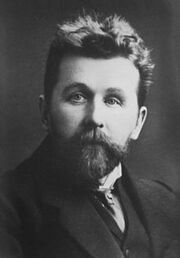 Both hands are quite busy in this pleasant work. Much of the harmony is based on major sixths. The left hand has tied dotted half notes. Since the emphasis is on the second beat throughout the piece, the pulse can feel a bit misplaced and uneven. Accurate rhythms can help counter that tendency. Students should make sure that the repeated notes in the melody remain clear and steady. Emphasizing the dynamic contrasts adds a lot of variety to this piece.
Publisher Information
Edit
Dew Drops, Opus 127a is available through Hal Leonard Co.
http://www.halleonard.com/product/viewproduct.do?itemid=49003646&lid=1&keywords=dew%20drops&subsiteid=1&
Caroline Krause, Iowa Center for Research by Undergraduates Fellow
Ad blocker interference detected!
Wikia is a free-to-use site that makes money from advertising. We have a modified experience for viewers using ad blockers

Wikia is not accessible if you've made further modifications. Remove the custom ad blocker rule(s) and the page will load as expected.