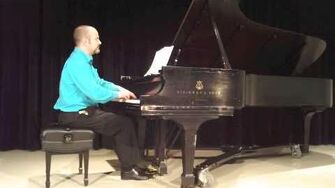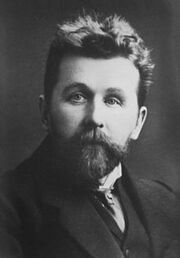 This piece certainly does not lack energy. In 3/8 time, it has a bouncy, lilting character. Students must carefully observe all of the rests in each hand so that the melodic line can flow clearly. Voicing to the top of each third is also crucial. Young pianists may have difficulty determining how to shape each phrase and may need a teacher's assistance.
Publisher Information
Edit
Glass Beads, Opus 123 can be purchased here  
Caroline Krause, Iowa Center for Research by Undergraduates Fellow
Ad blocker interference detected!
Wikia is a free-to-use site that makes money from advertising. We have a modified experience for viewers using ad blockers

Wikia is not accessible if you've made further modifications. Remove the custom ad blocker rule(s) and the page will load as expected.