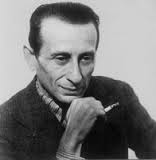 Typical of a berceuse, this piece is similar to a lullaby and alternates between simple harmonies, such as V and I. A basic accompaniment pattern repeats throughout the entire piece, creating a rocking sound. The melody should be played gently, with attention to bringing the melodic line out when the texture thickens. Great attention must be given to voicing and phrasing in sections that have with two melodies at once. This is a lovely choice for musically-mature young pianists.
Publisher Information
Edit
http://www.sheetmusicplus.com/title/pour-les-enfants-for-children-volume-4-sheet-music/4004331
Caroline Krause, Iowa Center for Research by Undergraduates Fellow
Ad blocker interference detected!
Wikia is a free-to-use site that makes money from advertising. We have a modified experience for viewers using ad blockers

Wikia is not accessible if you've made further modifications. Remove the custom ad blocker rule(s) and the page will load as expected.