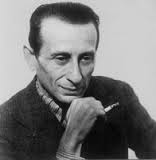 A teasing character distinguishes this piece from the other selections in Pour les Enfants. A rolling accompaniment and expressive sixteenth notes add to the mood. Though it is a bit difficult in this work, students need to create long phrases. The accompaniment has the responsibility of keeping the lines moving. Additionally, since the right hand often has thick textures, voicing the melody can be challenging.
Publisher Information
Edit
www.sheetmusicplus.com/title/pour-les-enfants-volume-3-moderate-sheet-music/4004112
Caroline Krause, Iowa Center for Research by Undergraduates Fellow
Ad blocker interference detected!
Wikia is a free-to-use site that makes money from advertising. We have a modified experience for viewers using ad blockers

Wikia is not accessible if you've made further modifications. Remove the custom ad blocker rule(s) and the page will load as expected.