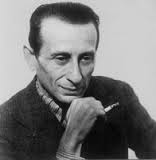 This captivating work has a haunting quality combined with a sweetness found in its melody. Although the texture is thin, it is still essential to bring out the melodic line. The phrasing should be similar to how a vocalist would sing; this will correspond with the rise and fall of each phrase. Adding pedaling to ends of phrases will increase the warmth of the sound, fitting for the atmosphere of this piece.
Publisher Information
Edit
http://www.sheetmusicplus.com/title/pour-les-enfants-volume-2-sheet-music/19219492
Caroline Krause, Iowa Center for Research by Undergraduates Fellow
Ad blocker interference detected!
Wikia is a free-to-use site that makes money from advertising. We have a modified experience for viewers using ad blockers

Wikia is not accessible if you've made further modifications. Remove the custom ad blocker rule(s) and the page will load as expected.