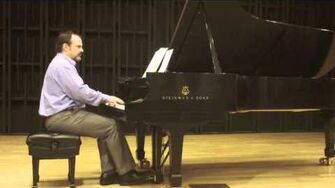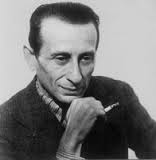 As the final piece in the Pour les Enfants collection, this selection is certainly one of the longest and most challenging. A four-note octave pattern in the left hand makes up the accompaniment. These should be played with a solid sound and have direction. To avoid fatigue, students should use a supple wrist and voice the thumb. The right hand has numerous triads that must also be shaped and voiced. With the addition of some repeated notes in the melody, this piece offers students many technical challenges.
Publisher Information
Edit
http://www.sheetmusicplus.com/title/pour-les-enfants-for-children-volume-4-sheet-music/4004331
Caroline Krause, Iowa Center for Research by Undergraduates Fellow
Ad blocker interference detected!
Wikia is a free-to-use site that makes money from advertising. We have a modified experience for viewers using ad blockers

Wikia is not accessible if you've made further modifications. Remove the custom ad blocker rule(s) and the page will load as expected.