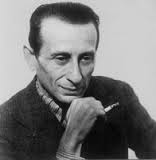 0riginally a Polish folk dance, a mazurka often has an accent on the second beat in 3/4 time. Students should be aware of this unusual pulse. The accompaniment is simple, consisting mostly of thirds and open fifths. The melody should be well-voiced and lilting. Good fingering is important for being able to play with a legato touch in the right hand.
Publisher Information
Edit
http://www.sheetmusicplus.com/title/pour-les-enfants-volume-2-sheet-music/19219492
Caroline Krause, Iowa Center for Research by Undergraduates Fellow
Ad blocker interference detected!
Wikia is a free-to-use site that makes money from advertising. We have a modified experience for viewers using ad blockers

Wikia is not accessible if you've made further modifications. Remove the custom ad blocker rule(s) and the page will load as expected.