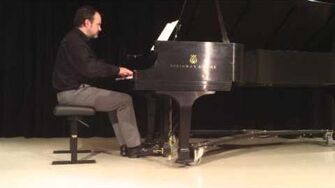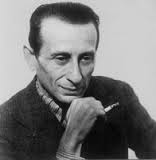 Tansman captures the quick movements and bouncing associated with an intense game of ping-pong. Staccatos and large leaps abound, giving the piece a wild character. Although this can be challenging at fast tempos, the articulation needs to be crisp and consistent. Fingering is crucial in some of the virtuosic passages. Contrary to many other works, voicing is not such an issue because both hands rarely play at the same time. Rather, students should focus on making the transitions from hand to hand as even as they can.
Publisher Information
Edit
www.sheetmusicplus.com/title/pour-les-enfants-volume-3-moderate-sheet-music/4004112
Caroline Krause, Iowa Center for Research by Undergraduates Fellow
Ad blocker interference detected!
Wikia is a free-to-use site that makes money from advertising. We have a modified experience for viewers using ad blockers

Wikia is not accessible if you've made further modifications. Remove the custom ad blocker rule(s) and the page will load as expected.