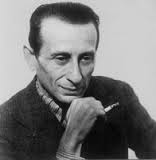 One can imagine dancing puppets when listening to this charming waltz. A sweet melody soars above a waltz-like accompaniment pattern, which is shared in both hands. Because of this, students must be attentive about voicing. Long phrases keep the piece flowing well. The left hand has some quick eighth notes acting similar to grace notes, and these can be challenging due to their speed.  
Publisher Information
Edit
http://www.sheetmusicplus.com/title/pour-les-enfants-volume-1-very-easy-sheet-music/4004342
Caroline Krause, Iowa Center for Research by Undergraduates Fellow
Ad blocker interference detected!
Wikia is a free-to-use site that makes money from advertising. We have a modified experience for viewers using ad blockers

Wikia is not accessible if you've made further modifications. Remove the custom ad blocker rule(s) and the page will load as expected.