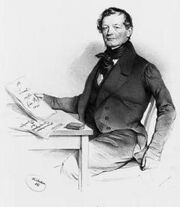 This Andante has a lyrical melody with a broken chord accompaniment.  In this example of classical lyricism, it is important to call the student's attention to the balance between the two hands.  The singing character of the melody is the most difficult aspect of this piece and demands great attention while being executed.
Gustavo J. do Carmo, Masters piano student, The University of Iowa
Dr. Alan Huckleberry, professor of piano, The University of Iowa
Ad blocker interference detected!
Wikia is a free-to-use site that makes money from advertising. We have a modified experience for viewers using ad blockers

Wikia is not accessible if you've made further modifications. Remove the custom ad blocker rule(s) and the page will load as expected.