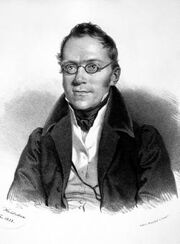 Although this piece should take no more than thirty seconds to perform, there is no question that its brevity belies its technical difficulty. Performance tempo should be around 108 beats per minute, but students should begin practicing this piece slowly, hands separately.
Precise fingering should ease the difficulty of quick scalar passages and arpeggios. Students should feel a sense of accomplishment after mastering this piece.
Jennifer Brooke, undergraduate piano major, The University of Iowa
Ad blocker interference detected!
Wikia is a free-to-use site that makes money from advertising. We have a modified experience for viewers using ad blockers

Wikia is not accessible if you've made further modifications. Remove the custom ad blocker rule(s) and the page will load as expected.