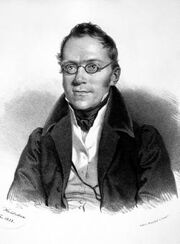 As part of Czerny's Opus 599, a collection of technical exercises and short pieces, this work was written to increase speed and ease of playing. The piece sounds flashy, but students who have experience playing scales will discover that many of the notes are simply E-flat Major scales. For the less experienced student, this is a great piece to incorporate scales into practicing, giving a practical example of scales in repertoire. Maintaining a clear pulse of triplets at an Allegro tempo needs to be a priority while playing this sparkly, brisk work. No chords larger than a seventh make it accessible for smaller hands. Since harmonic analysis for this piece is straightforward, it is a fantastic way to introduce the concept to students.
Caroline Krause, undergraduate piano major, The University of Iowa
http://www.youtube.com/watch?v=3lqAeOz_d7A&list=PL0ADC2D2765F85A76
Ad blocker interference detected!
Wikia is a free-to-use site that makes money from advertising. We have a modified experience for viewers using ad blockers

Wikia is not accessible if you've made further modifications. Remove the custom ad blocker rule(s) and the page will load as expected.