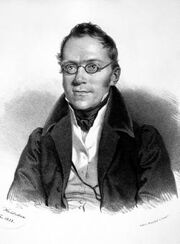 Although most of this piece in E-flat Major is at a slow tempo in 3/4 time, chromatic sixteenth notes in the final measures and trills throughout add technical challenges. A lovely melody sours above gentle broken chords in the left hand. Finding longer phrases in the piece will help prevent the accompaniment from sounding monotonous. Since the piece has so many varying rhythms in the right hand, it is a great choice to expand a student's counting capabilities. This waltz-like piece is longer than many of the other exercises in Opus 599.
Caroline Krause, undergraduate piano major, The University of Iowa
http://www.youtube.com/watch?v=3lldGe2O0go&list=PL0ADC2D2765F85A76
Ad blocker interference detected!
Wikia is a free-to-use site that makes money from advertising. We have a modified experience for viewers using ad blockers

Wikia is not accessible if you've made further modifications. Remove the custom ad blocker rule(s) and the page will load as expected.