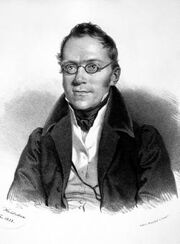 This exercise written in binary form contains a simple melody decorated with ornamentation. In G Major, this piece is easily accessible to students that are not yet comfortable in more complex keys, though they should pay close attention to accasional accidentals. This piece can be played at a relaxed tempo. The left-hand accompaniment has a consistent rhythm, allowing studens to focus on projecting the bold melodic line.
Caroline Krause, undergraduate piano major, The University of Iowa
http://www.youtube.com/watch?v=_6FV7rsvB4E&list=PL0ADC2D2765F85A76
Ad blocker interference detected!
Wikia is a free-to-use site that makes money from advertising. We have a modified experience for viewers using ad blockers

Wikia is not accessible if you've made further modifications. Remove the custom ad blocker rule(s) and the page will load as expected.