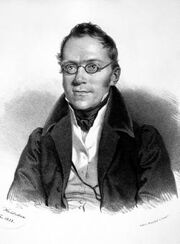 Rapid broken right hand chords are the feature of this study, which prepare students for various types of virtuoso passagework. The right hand also features preparation for trills and turns in the second section. One additional element explored is the contrast between blocked staccato chords in the left hand and broken legato chords in the right hand. 
Margaret Runaas, Professor of Music, Iowa Wesleyan College
Ad blocker interference detected!
Wikia is a free-to-use site that makes money from advertising. We have a modified experience for viewers using ad blockers

Wikia is not accessible if you've made further modifications. Remove the custom ad blocker rule(s) and the page will load as expected.