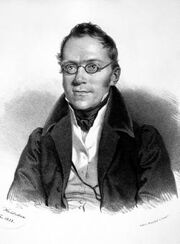 This etude gives students the opportunity to practice broken chords in the left hand. The chord inversions require the left hand to move outside the basic five-finger position, adding interest and making the left hand more challenging than in No. 5 of this set. In order to facilitate these shifts, the right hand line in the first section is very simple. The middle section has a more complicated rhythm in the right hand, complemented by more simple shifts in the left hand. 
Margaret Runaas, Professor of Music, Iowa Wesleyan College
Ad blocker interference detected!
Wikia is a free-to-use site that makes money from advertising. We have a modified experience for viewers using ad blockers

Wikia is not accessible if you've made further modifications. Remove the custom ad blocker rule(s) and the page will load as expected.