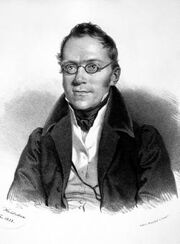 This exercise combines an Alberti bass pattern and held bass notes in the left hand. The opening right hand line features repeated quarter notes, in order to facilitate mastery of the left hand pattern. The right hand line in the second section is more interesting, requiring students to achieve a greater level of facility with the left hand pattern. Rather than repeating the first section verbatim at the end, Czerny uses a varied repetition of the opening pattern, which challenges the student to combine additional rhythms in the right hand with a familiar chord structure.
Margaret Runaas, Professor of Music, Iowa Wesleyan College
Ad blocker interference detected!
Wikia is a free-to-use site that makes money from advertising. We have a modified experience for viewers using ad blockers

Wikia is not accessible if you've made further modifications. Remove the custom ad blocker rule(s) and the page will load as expected.