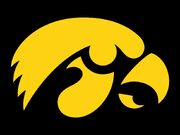 This little piece is a great introduction to larger sonatas. The left hand is quite stable, consisting mostly of half and whole notes that stay within one hand position. This is advantageous for beginning students so that more of their focus can be on other components, such as playing the melody musically. The right hand has many complexities and helps develop finger independence and a legato touch. Also, pronounced dynamics and clear articulation are necessary for this sonatina. The syncopation created by an accent in the melody should be well pronounced.
Caroline Krause, Iowa Center for Research by Undergraduates
Ad blocker interference detected!
Wikia is a free-to-use site that makes money from advertising. We have a modified experience for viewers using ad blockers

Wikia is not accessible if you've made further modifications. Remove the custom ad blocker rule(s) and the page will load as expected.