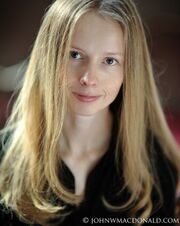 From the very first notes of this piece, one can experience the secrecy of a hidden letter. The dynamics range from p to ppp, creating a hushed mood. Expressive markings such as rit. should also be observed. The articulation in this piece is especially exciting since the hands often have opposite markings. For example, when the left hand has a smooth melodic line, the right hand has the same notes but is extremely staccato. This is a great opportunity to practice the coordination of having different articulations at the same time. Students should practice this with the hands alone.
Caroline Krause, Iowa Center for Research by Undergraduates
https://www.youtube.com/watch?v=kahTwWk89jw&list=PLCAD81110B1AC8955&index=3
Ad blocker interference detected!
Wikia is a free-to-use site that makes money from advertising. We have a modified experience for viewers using ad blockers

Wikia is not accessible if you've made further modifications. Remove the custom ad blocker rule(s) and the page will load as expected.