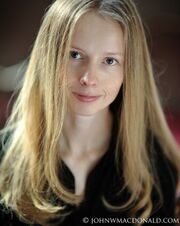 "Dream Journey" is all about atmosphere. Unique accidentals give the piece an eerie, out-of-this-world mood. Pacing and tempo are extremely significant in this piece. Hand crossing and finger crossings are some of the challenges of this piece. The texture is thin, but a full sound is achieved by using the indicated pedal markings. When possible, students should make each hand legato. A glissando ends the piece, and students may need direction in playing this.
Caroline Krause, Iowa Center for Research by Undergraduates Fellow
https://www.youtube.com/watch?v=YlNCbVrYOX8&index=8&list=PLCAD81110B1AC8955
Ad blocker interference detected!
Wikia is a free-to-use site that makes money from advertising. We have a modified experience for viewers using ad blockers

Wikia is not accessible if you've made further modifications. Remove the custom ad blocker rule(s) and the page will load as expected.