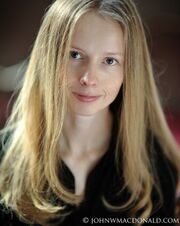 Though short, "Soaring" has many moments of lovely harmonies. Students should be able to play legato even without the help of pedal. This can be challenging because of the constantly changing hand positions. Following the dynamic markings will help create the long, flowing lines necessary for achieving a groundless mood. The melody should be well voiced especially when the right hand has more than one note. This a good piece for students who are sensitive to creating a warm sound and thoughtful atmosphere.
Caroline Krause, Iowa Center for Research by Undergraduates Fellow
https://www.youtube.com/watch?v=yWaA6Nw-FlE&list=PLCAD81110B1AC8955&index=6
Ad blocker interference detected!
Wikia is a free-to-use site that makes money from advertising. We have a modified experience for viewers using ad blockers

Wikia is not accessible if you've made further modifications. Remove the custom ad blocker rule(s) and the page will load as expected.