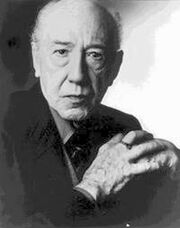 Though short, Happy-Go-Lucky gives plenty of opportunities to practice a variety of articulations. Performers will encounter staccatos, legatos, two-note slurs, as well as numerous accents. Also, this piece facilitates ease of moving around the keyboard. The left hand plays a series of descending solid fifths. Mostly in a 2/4 time signature, there is a brief moment of 3/4. This change should be brought out to create interest.
Caroline Krause, Iowa Center for Research by Undergraduates Fellow
http://www.youtube.com/watch?v=XwrEpiJyGNM&list=PL2BX2wJ-lJxhSoU4BUrVaLHgpZDH8rKNR&index=3
Ad blocker interference detected!
Wikia is a free-to-use site that makes money from advertising. We have a modified experience for viewers using ad blockers

Wikia is not accessible if you've made further modifications. Remove the custom ad blocker rule(s) and the page will load as expected.