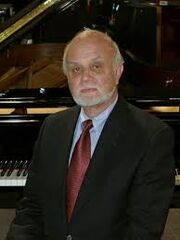 Sneaky Sam has the flair of a detective piece. Frequent use of staccato keeps the mood light-hearted. A steady pulse and accurate rhythms are important in this work. The hands move a lot around the keyboard and change clefs often, which may be difficult for students. The dynamic markings fluctuate between mezzo piano and mezzo forte due to the sneaky character. 
Caroline Krause, Iowa Center for Research by Undergraduates Fellow
Ad blocker interference detected!
Wikia is a free-to-use site that makes money from advertising. We have a modified experience for viewers using ad blockers

Wikia is not accessible if you've made further modifications. Remove the custom ad blocker rule(s) and the page will load as expected.