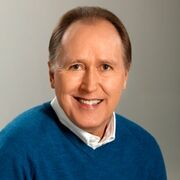 Lively from start to finish, Barkin´Beau is marked "Allegro 'barkato'." This make-believe word captures the frolicsome, silly mood of the piece. Reoccurring sf markings in close hand positions add to the drama. Frequent staccatos and two-note-slurs take center stage. A couple tricky rests show up at the end of the piece. Clapping the rhythms is a great way to practice these lines. Make sure that the marked dynamic changes are obvious and sudden. This will provide contrast to material that otherwise is quite similar. 
Caroline Krause, Iowa Center for Research by Undergraduates Fellow
http://www.youtube.com/watch?v=TAuZmb_WEXs&list=PLAE48AF807CACB6C6&index=5
Ad blocker interference detected!
Wikia is a free-to-use site that makes money from advertising. We have a modified experience for viewers using ad blockers

Wikia is not accessible if you've made further modifications. Remove the custom ad blocker rule(s) and the page will load as expected.