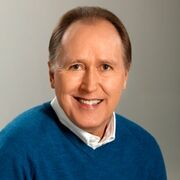 "Enchanted Moments" is sure to capture the hearts of students and teachers alike. With a lilting accompaniment and endearing melody, this piece has a unique sound and mood. Overall, the left hand is simple with easy jumps and moves. The middle section, however, has an arpeggiated accompaniment that needs to remain legato. The melody consists mostly of flowing eighth notes, which can sometimes be challenging to match up with the left hand. The right hand also increases in difficulty in the middle, and students should be aware of accidentals and voicing issues. A short, coda-like section concludes the piece, giving students a chance to highlight their abilities with playing scales.
Caroline Krause, Iowa Center for Research by Undergraduates Fellow
Ad blocker interference detected!
Wikia is a free-to-use site that makes money from advertising. We have a modified experience for viewers using ad blockers

Wikia is not accessible if you've made further modifications. Remove the custom ad blocker rule(s) and the page will load as expected.