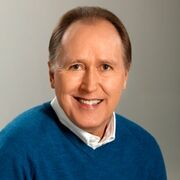 This series of books is designed to provide piano students with a wide variety of musical repertoire to enhance reading and performance skills and serve as a basis for subsequent musical studies.  This collection contains eleven short solos in numerous 5-finger patterns.  The student is introduced to basic elements of notation, and the tuneful melodies are divided between the hands.
For added motivation and enjoyment, optional teacher accompaniments have been included.  As a child, I was always very inspired when my teacher performed with me.  I know now that these early musical experiences provided the basis for a lifetime of enjoyment playing ensemble music and at the same time developed secure rhythm and reading skills.
The many moods expressed in this volume will encourage young players to use their musical imagination.  I hope that these pieces provide many hours of enjoyment and inspiration for both you and your students!
(Written by Dennis Alexander to go along with the publication, and reproduced here with permission)
Dennis Alexander (www.dennisalexander.com)
This collection is available at: http://www.alfred.com/Products/Finger-Paintings-Book-2--00-17197.aspx
http://www.youtube.com/playlist?list=PL2BX2wJ-lJxh3lFk6oT-iJG0sHbc83MFc
Ad blocker interference detected!
Wikia is a free-to-use site that makes money from advertising. We have a modified experience for viewers using ad blockers

Wikia is not accessible if you've made further modifications. Remove the custom ad blocker rule(s) and the page will load as expected.