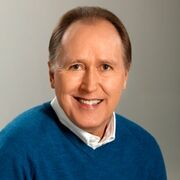 "Footprints in the Sand" has a pleasant, relaxing mood. The dynamics are extremely expressive and help create a contemplative atmosphere. It can be difficult to create long phrases throughout this piece, but shaping the harmonic line in addition to the melody helps with this. Students need to be able to reach an octave in the left hand. When the right hand has triads, the top note should be brought out as the melody. Uncommon harmonies and interesting melodies make this piece a great choice to add to one's repertoire.
Caroline Krause, Iowa Center for Research by Undergraduates Fellow
http://www.youtube.com/watch?v=R4bPbKyObWc&list=PL678A4E7E456E89AF&index=10
Ad blocker interference detected!
Wikia is a free-to-use site that makes money from advertising. We have a modified experience for viewers using ad blockers

Wikia is not accessible if you've made further modifications. Remove the custom ad blocker rule(s) and the page will load as expected.