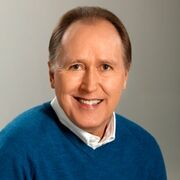 Students who want to play this work should have strong rhythmic and note-reading skills. Swing eighth notes and triplets show up repetitively. Though the tempo is quite relaxed in general, the sections with fast moving notes can be difficult to play cleanly and evenly. Technical skills aside, another important element is creating a tender atmosphere. Voicing and pacing become crucial for setting up an effective mood. 
Caroline Krause, Iowa Center for Research by Undergraduates Fellow
https://www.youtube.com/watch?v=zvfj9P6YG7Y&index=17&list=PL678A4E7E456E89AF
Ad blocker interference detected!
Wikia is a free-to-use site that makes money from advertising. We have a modified experience for viewers using ad blockers

Wikia is not accessible if you've made further modifications. Remove the custom ad blocker rule(s) and the page will load as expected.