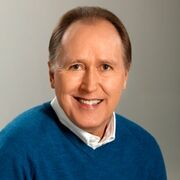 King Tut is a fun piece, reminiscent of mummies, pyramids, and hidden treasures. The atmosphere is created by the mysterious-sounding scale patterns, some with minor thirds and raised fourths, others with lowered seconds and major thirds. These create a unique mood, though some students may need assistance in figuring out the numerous accidentals. A few tricky ties and changes in clefs also should be noted. Sudden dynamic shifts add to the slightly ominous character. 
Caroline Krause, Iowa Center for Research by Undergraduates Fellow
http://www.youtube.com/watch?v=0ZRscH9G3uk&list=PLAE48AF807CACB6C6&index=4
Ad blocker interference detected!
Wikia is a free-to-use site that makes money from advertising. We have a modified experience for viewers using ad blockers

Wikia is not accessible if you've made further modifications. Remove the custom ad blocker rule(s) and the page will load as expected.