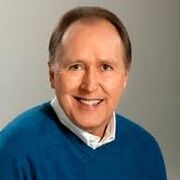 The drama of this Sarabande is sure to captivate your student. With its rolled chords in the left hand and the tension building opening sequence in the right hand, it is great for teaching the student to think horizontally as they play Baroque music. Encourage them to think of the long musical line and they, along with their listeners, will stay very engaged.
This piece is from the collection "Performing in Style", Alfred Publishing Company, 1989
Heidi Worsham, masters piano student, The University of Iowa
Ad blocker interference detected!
Wikia is a free-to-use site that makes money from advertising. We have a modified experience for viewers using ad blockers

Wikia is not accessible if you've made further modifications. Remove the custom ad blocker rule(s) and the page will load as expected.