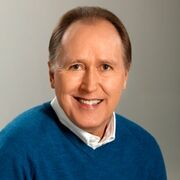 Summer can be a time for relaxing, and this piece certainly creates a feeling of contented rest. Students playing "Summer Dreams" can learn more about shaping phrases and creating a large structure for a piece. The left hand is simple throughout, making it easier for students to focus on beautifying the melody. Tempo is important in this piece; being careful to choose a flowing speed will keep the music from dragging. This is a good choice for students who enjoy calm, but lovely, pieces.
Caroline Krause, Iowa Center for Research by Undergraduates Fellow
http://www.youtube.com/watch?v=8IKiEAiuuNk&list=PL678A4E7E456E89AF&index=6
Ad blocker interference detected!
Wikia is a free-to-use site that makes money from advertising. We have a modified experience for viewers using ad blockers

Wikia is not accessible if you've made further modifications. Remove the custom ad blocker rule(s) and the page will load as expected.