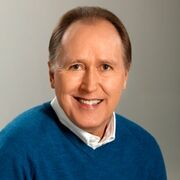 "Sweet Jasmine" is written in a lilting style and has plenty of musical ideas to explore. Dynamics, pedaling, and tempi changes are all elements of this piece. An interesting component is that both hands share the melody. The pass-off of the melody between hands should be seamless. Playing with a legato touch helps with this. Students can be expressive with the large leaps in the melody, perhaps by taking more time as a singer would.
Caroline Krause, Iowa Center for Research by Undergraduates Fellow
http://www.youtube.com/watch?v=DceuFpA2cVw&list=PL678A4E7E456E89AF
Ad blocker interference detected!
Wikia is a free-to-use site that makes money from advertising. We have a modified experience for viewers using ad blockers

Wikia is not accessible if you've made further modifications. Remove the custom ad blocker rule(s) and the page will load as expected.