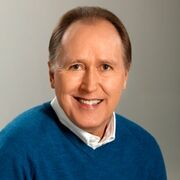 Tropical sounding and buoyant, "Tahitian Nights" is a great way to add an exotic flair to repertoire lists. A swaying base pattern sets up the mood. Students should wait until the left hand is fully established before practicing the hands together. The right hand is built mostly on triads. These should be voiced well and shaped in order to avoid sounding strident. Also, keeping the tempo moving will help prevent this. Students may find the numerous accidentals challenging. The rhythms are also a bit complex, but this piece is fun and well worth the effort.
Caroline Krause, Iowa Center for Research by Undergraduates Fellow
http://www.youtube.com/watch?v=ab4doqCeJLQ&list=PL678A4E7E456E89AF&index=8
Ad blocker interference detected!
Wikia is a free-to-use site that makes money from advertising. We have a modified experience for viewers using ad blockers

Wikia is not accessible if you've made further modifications. Remove the custom ad blocker rule(s) and the page will load as expected.