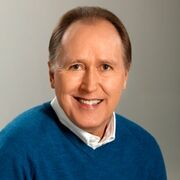 In "Tone Painting No. 1" sound quality takes precedence over most other elements. More advanced students can differentiate the sound of the broken and rolled chords in the accompaniment from the melodic line in the right hand. The melody has numerous large intervals that need to be legato. A contrasting middle section has many triplets that can be difficult to play evenly and up-to-tempo.
Caroline Krause, Iowa Center for Research by Undergraduates Fellow
Ad blocker interference detected!
Wikia is a free-to-use site that makes money from advertising. We have a modified experience for viewers using ad blockers

Wikia is not accessible if you've made further modifications. Remove the custom ad blocker rule(s) and the page will load as expected.