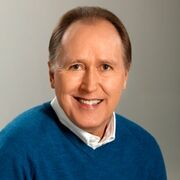 Tone poems became popular during the Romanic era and usually depict another work of non-musical art or a specific story or narrative. While this piece does not specify its meaning, it certainly creates a deep, emotional mood. The left hand is overall quite simple, alternating between open fifths and ascending scales. The right hand, however, has continuous broken chords. This creates a dreamy atmosphere. Pedaling and legato touch are essential for "Tone Poem." Using the marked fingering is also necessary for a successful performance.
Caroline Krause, Iowa Center for Research by Undergraduates Fellow
http://www.youtube.com/watch?v=oKUMHgqXzIQ&list=PL678A4E7E456E89AF&index=9
Ad blocker interference detected!
Wikia is a free-to-use site that makes money from advertising. We have a modified experience for viewers using ad blockers

Wikia is not accessible if you've made further modifications. Remove the custom ad blocker rule(s) and the page will load as expected.