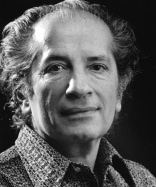 This piece is upbeat and jazzy, perfect for students that have strengths in playing more complex rhythms. Ties, accents, sforzandos, and slurs abound. Though not marked, a detached sound is fitting for most of the eighth and quarter notes. Keeping the left hand a bit subdued gives the melody a chance to shine. Capturing the vivaciousness and exacting rhythms of "A Bit of Jazz" is foundational for producing a convincing performance of this piece.  
Caroline Krause, Iowa Center for Research by Undergraduates
https://www.youtube.com/watch?v=JTv1RTnRe5E&index=4&list=PL9B31272E55BC20BE
Ad blocker interference detected!
Wikia is a free-to-use site that makes money from advertising. We have a modified experience for viewers using ad blockers

Wikia is not accessible if you've made further modifications. Remove the custom ad blocker rule(s) and the page will load as expected.