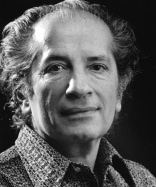 "Fairy Tale" is in an intriguing key, using a tonic of C and including F-sharps and B-flats. This creates an unusual effect, perfect for a fairy tale taking place in a far-away world. The left hand is well-suited for students who are most comfortable staying in one position. This hand rarely moves. The right hand has specific articulation that is important for achieving Siegmesiter's desired sound. Short but sweet, this is a nice work to add to one's list of accomplishments.
Caroline Krause, Iowa Center for Research by Undergraduates Fellow
https://www.youtube.com/watch?v=uCanYg4VU68&index=10&list=PL9B31272E55BC20BE
Ad blocker interference detected!
Wikia is a free-to-use site that makes money from advertising. We have a modified experience for viewers using ad blockers

Wikia is not accessible if you've made further modifications. Remove the custom ad blocker rule(s) and the page will load as expected.