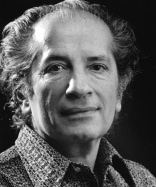 Once Siegmeister sets up his left hand pattern, it never stops. Just like a train, the chromatic progressions move along fearlessly without heeding anything in their path. This left hand needs to be absolutely steady, lively, and crisp. This provides a strong foundation for the right hand. Accents decorate almost every note in the melody. The sixteenth notes and dotted eighth notes should be precise, providing a sense of urgency and accuracy. This is a great piece for students with solid technical skills. 
Caroline Krause, Iowa Center for Research by Undergraduates Fellow
https://www.youtube.com/watch?v=kZD4yn7niOs&list=PL9B31272E55BC20BE&index=11
Ad blocker interference detected!
Wikia is a free-to-use site that makes money from advertising. We have a modified experience for viewers using ad blockers

Wikia is not accessible if you've made further modifications. Remove the custom ad blocker rule(s) and the page will load as expected.