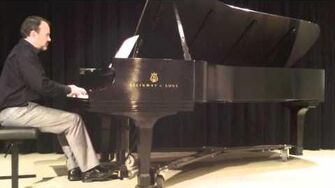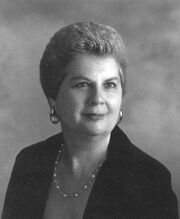 Vibrant and bold, this piece certainly has a celebratory mood. Sudden dynamic contrasts add to the intensity. Students will encounter some hand position changes in which good, consistent fingering is imperative. Steady rhythms and pulse help keep the character strong and confident. The right hand should be well-voiced so that the sound does not become muddy.
Composer Information
Edit
Complete bio can be found at http://www.claviercompanion.com/Larger/Pearce.html
Caroline Krause, Iowa Center for Research by Undergraduates Fellow
Ad blocker interference detected!
Wikia is a free-to-use site that makes money from advertising. We have a modified experience for viewers using ad blockers

Wikia is not accessible if you've made further modifications. Remove the custom ad blocker rule(s) and the page will load as expected.