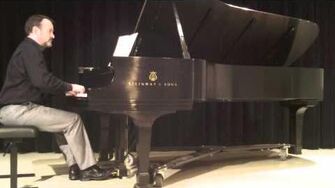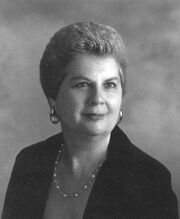 "Faded Valentine" has a quaint, lilting sound, partly due to the 3/4 time signature. A gentle use of rubato can add to the tender mood. Students should aim to create long, flowing phrases. The given pedaling is quite detailed and corresponds with the phrasing. A few measures with hand crossings conclude this work.
Composer Information
Edit
Complete bio can be found at http://www.claviercompanion.com/Larger/Pearce.html
Caroline Krause, Iowa Center for Research by Undergraduates Fellow
Ad blocker interference detected!
Wikia is a free-to-use site that makes money from advertising. We have a modified experience for viewers using ad blockers

Wikia is not accessible if you've made further modifications. Remove the custom ad blocker rule(s) and the page will load as expected.