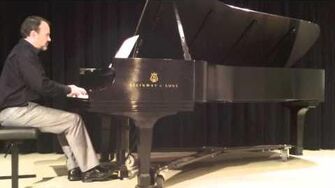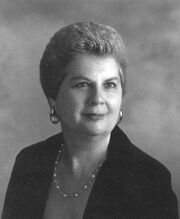 Young pianists who are confident with challenging rhythms will love playing "Swingin' Serenade." A casual, easy-going melody creates a pleasing atmosphere. Students should already be comfortable with swing rhythms as well as ties before attempting this work. The articulation plays a large role as well: well-placed staccatos add a teasing feeling to the piece.
Composer Information
Edit
Complete bio can be found at http://www.claviercompanion.com/Larger/Pearce.html
Caroline Krause, Iowa Center for Research by Undergraduates Fellow
Ad blocker interference detected!
Wikia is a free-to-use site that makes money from advertising. We have a modified experience for viewers using ad blockers

Wikia is not accessible if you've made further modifications. Remove the custom ad blocker rule(s) and the page will load as expected.