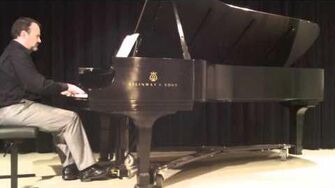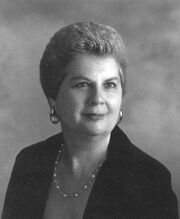 Swing rhythms and sneaky sounding harmonies make "Undercover Blues" a great choice for students who love detective and spy pieces. A few changes in hand positions add to its pedagogical value. Following the markings for the two-note slurs helps intensify the piece's character. Some students may struggle with combining the melody with the accompaniment pattern in the left hand. Practicing the hands alone can help them gain confidence.
Composer Information
Edit
Complete bio can be found at http://www.claviercompanion.com/Larger/Pearce.html
Caroline Krause, Iowa Center for Research by Undergraduates Fellow
Ad blocker interference detected!
Wikia is a free-to-use site that makes money from advertising. We have a modified experience for viewers using ad blockers

Wikia is not accessible if you've made further modifications. Remove the custom ad blocker rule(s) and the page will load as expected.