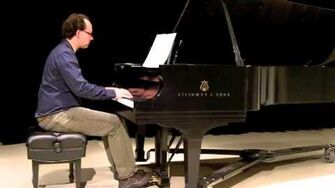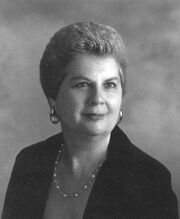 "Jubilation!" is a great choice for spirited young pianists. The left hand has basic patterns using individual notes as well as open fifths. Having minimal changes in hand position helps beginning musicians. The right hand, however, is a bit more active and moves frequently. Students should be familiar with 8va signs and off-staff notation before attempting this work. Pearce includes detailed dynamic markings, which should be followed closely.
Composer Information
Edit
Caroline Krause, Iowa Center for Research by Undergraduates Fellow
Ad blocker interference detected!
Wikia is a free-to-use site that makes money from advertising. We have a modified experience for viewers using ad blockers

Wikia is not accessible if you've made further modifications. Remove the custom ad blocker rule(s) and the page will load as expected.