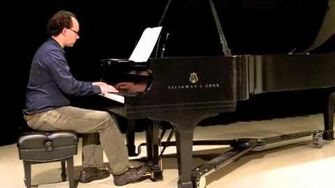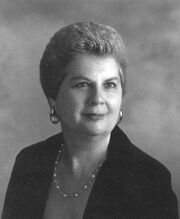 "Latin Holiday" is a good choice for students who love rhythmic, vibrant music. A repetitive, jolly accompaniment pattern repeats throughout this work. Articulation, especially two-note slurs and staccatos, plays an important role in giving the piece its vibrancy. The right hand has numerous accidentals and hand position changes, which can be difficult for young pianists.
Composer Information
Edit
Caroline Krause, Iowa Center for Research by Undergraduates Fellow
Ad blocker interference detected!
Wikia is a free-to-use site that makes money from advertising. We have a modified experience for viewers using ad blockers

Wikia is not accessible if you've made further modifications. Remove the custom ad blocker rule(s) and the page will load as expected.