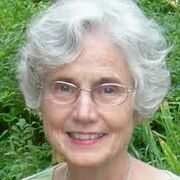 Reminiscent of a nocturne, the beautiful right-hand melody of this piece sings out over an accompanimental eighth-note pattern in the left hand. Some chordal patterns in the accompaniment may be unfamiliar to students, an excellent opportunity for teachers to introduce or expound on music theory concepts. This piece would be an excellent forerunner to a longer prelude or nocturne with more complicated interactions between melody and harmony.
Jennifer Brooke, undergraduate piano major, University of Iowa
Link
Ad blocker interference detected!
Wikia is a free-to-use site that makes money from advertising. We have a modified experience for viewers using ad blockers

Wikia is not accessible if you've made further modifications. Remove the custom ad blocker rule(s) and the page will load as expected.