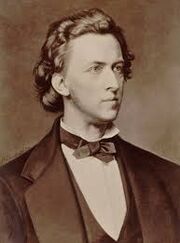 Full of drama, this prelude contains numerous chords ideal for larger hands. Careful voicing of the melodic line and paying attention to dynamic extremes will add to the intensity of this work. Due to a clear harmonic structure and consistency of rhythms, students can memorize this piece with ease. Chose fingering that allows the chords to be as legato as possible.
Caroline Krause, undergraduate piano major, The University of Iowa
Ad blocker interference detected!
Wikia is a free-to-use site that makes money from advertising. We have a modified experience for viewers using ad blockers

Wikia is not accessible if you've made further modifications. Remove the custom ad blocker rule(s) and the page will load as expected.