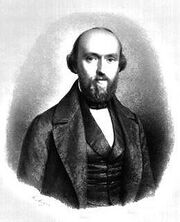 This fun character piece evokes the feeling of being jostled on a trotting horse with grace notes, triplets, and sixteenth rests that give the melody a "hiccupping" feeling. Students should have a strong sense of tempo in order to clearly distinguish between triplets and eighth or sixteenth notes. Confidence with scales will aid the learning of this piece, especially in the lilting middle section and the ending bars.
1.
Jennifer Brooke, undergraduate piano major, The University of Iowa
Link
Ad blocker interference detected!
Wikia is a free-to-use site that makes money from advertising. We have a modified experience for viewers using ad blockers

Wikia is not accessible if you've made further modifications. Remove the custom ad blocker rule(s) and the page will load as expected.