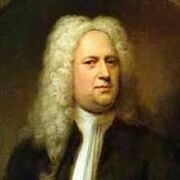 The Allemande in A Minor has two independent melodic lines and presents a well-elaborated polyphonic character.  The difficulty of this piece resides in realizing the "portato" in both melodic lines, while maintaining the "cantabile" feel.
Gustavo J. do Carmo, masters piano student, The University of Iowa
Ad blocker interference detected!
Wikia is a free-to-use site that makes money from advertising. We have a modified experience for viewers using ad blockers

Wikia is not accessible if you've made further modifications. Remove the custom ad blocker rule(s) and the page will load as expected.